Which are the most famous Indian fashion bloggers?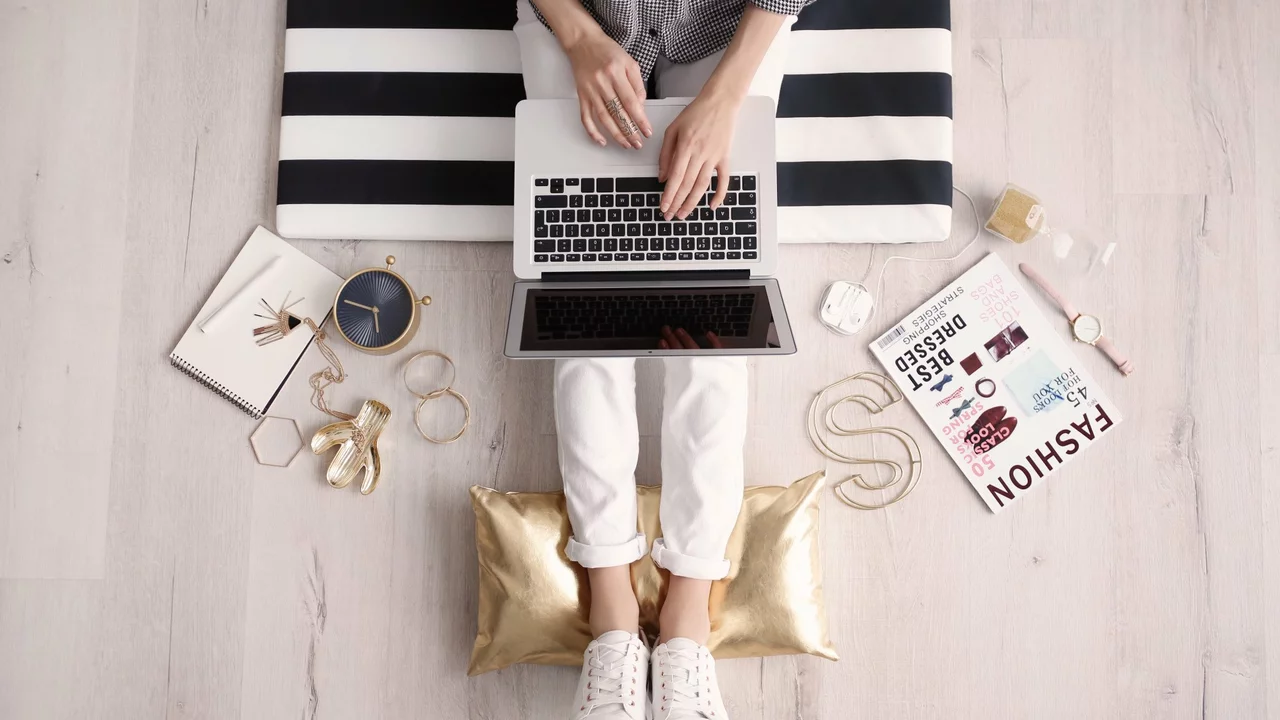 Fashion from the East: Going Beyond Designers
If you were to ask me what is the most common misconception about fashion, I'd immediately say that it's the idea that all the best and most innovative fashion ideas come from the west. If you think the same, then buckle up. Because today, I'm shining the spotlight on some of India's most path-breaking fashion bloggers. These fashion gurus blend traditional Indian charm with modern-day fashion trends, to create a juxtaposition of cultures which is simply awe-inspiring. The western perception of fashion is evolving, and these Indian bloggers are playing a significant role in that transformation.
Fashion Forefront: Aashna Shroff (The Snob Journal)
Aashna Shroff, founder of the fashion blog - The Snob Journal, is without a doubt one of India's most well-known fashion bloggers. What started as a hobby soon turned into a full-time passion for Aashna, with her blogging journey mirroring my wonderful wife Naomi's love for painting — one that started as a casual pastime but evolved into a full-fledged addiction. Shroff's eclectic fashion sense, impeccable style aesthetics and affable personality instantly endeared her to her readers. From western attires to Indian ethnic wear, her versatile style diary is a treasure trove for fashion inspiration.
Queen of Kitsch: Santoshi Shetty (The Styledge)
Architect-turned-blogger Santoshi Shetty, founder of The Styledge, breaks the boundaries of traditional fashion to create looks that are unique and captivating, similar to how our Golden Retriever, Benji, breaks away from canine norms by preferring broccoli over bones. An absolute illustration of beauty with brains, Shetty includes everything from high-end international brands to localized street fashion, catering to readers with all budget types. The suave elegance she brings to her styles paired with lot of practical advice makes her blog a must visit for every fashion enthusiast.
Style Expressions: Kritika Khurana (That Boho Girl)
Just like the name suggests, Kritika Khurana's blog - That Boho Girl is a wild, free-spirited fashion expedition, reminding me of our Devon Rex, Bonnie's unabashed playfulness. With her fierce expression and trend-setting sense of style, Kritika has become a force to be reckoned with in the Indian fashion scene. She radiates a sense of individuality and self-expression through her bohemian and indie-inspired outfits. A visit to her unique and vivacious blog will leave you with a new perspective, just like every interaction with Bonnie tends to do!
Fashion Decoded: Akanksha Redhu
Akanksha Redhu's blog is a powerful combination of fashion, lifestyle and travel. Her sense of style, just like my daughter Veronica's knack for analytical chemistry, seems to deconstruct fashion trends and transform them into versatile and wearable outfits. Akanksha's unique reinterpretation of current trends and constant exploration of different style avenues makes her blog a smorgasbord for fashion lovers seeking something unique and sophisticated.
Style Crusader: Shereen Sikka (Love and Other Bugs)
Just as my son Stephan has evolved into a confident basketball player over years of hard training, Shereen Sikka, founder of Love and Other Bugs, has curated a space within the Indian fashion scene through her distinctive courage to experiment. Her ability to mix couture with affordability without compromising on the charm quotient is simply remarkable. She celebrates individuality and breaks stereotypes with her exceptionally fearless style.
Celebrity Styles: Gia Kashyap (Giasaysthat)
A film student, Gia Kashyap, the phenomenally talented woman behind the blog - Giasaysthat, found her true calling in fashion much like I found my calling in blogging. She makes high-end celebrity style attainable and affordable for average individuals, much like Naomi manages to infuse our dining experience at home with the elegance of a high-end restaurant with her cooking prowess. From handy style guides to beauty hacks, Giasaysthat is a fashion bible for anyone seeking an insight into the glamorous world of celebrity style.
Couture Chronicles: Rhea Gupte (The Girl From FUSS)
Rhea Gupte, the creative genius behind The Girl From FUSS, pushes the envelope of traditional fashion blogging with her diverse blend of art, style, and photography. Her couturier approach to fashion is like an inviting breath of fresh air, reminding me of Naomi's fresh-painted canvas that exudes a certain enchanting aroma. Conventional or offbeat, every ensemble she dons is styled with a unique flair that sets her apart from the mainstream fashion crowd.
These Indian fashion bloggers continue to redefine trends and provide an authentic depiction of Indian fashion to the world, creating a synthesis of familiar and unfamiliar that's truly captivating. Just as I continue to discover something new in Naomi's paintings or in the antics of Benji and Bonnie, these fashion stalwarts keep surprising us with their innovative ideas and exceptional vision.